苑裡的風吹來,輕盈的草帽隨風轉動,將三百年的藺編技藝,化成別緻的編紋和故事,委身在藺子的小舖裡,要隨你到陽光慵懶地的午後,乘著藺草的清香淡雅,逐漸編成一個甜睡的夢...
來𨑨迌【ㄑ一 ㄊㄜˊ】,是台語的歡迎來玩,除了是一個邀請,也是一種面對生命的態度。
Yuanli's wind blows over, and the light rush hat turns with the wind. Three-hundred years of rush-weaving craft morph into intricate patterns and stories; they hide in the little shop of Sunny Rush, and will follow you into the afternoon of lazy sun. Take a ride on rush's fragrant elegance, and slowly weave a sweet dream…
Chic & Tale is homophonic to Taiwanese phrase "welcome to have fun." In addition to being an invitation, it also reflects an attitude towards life.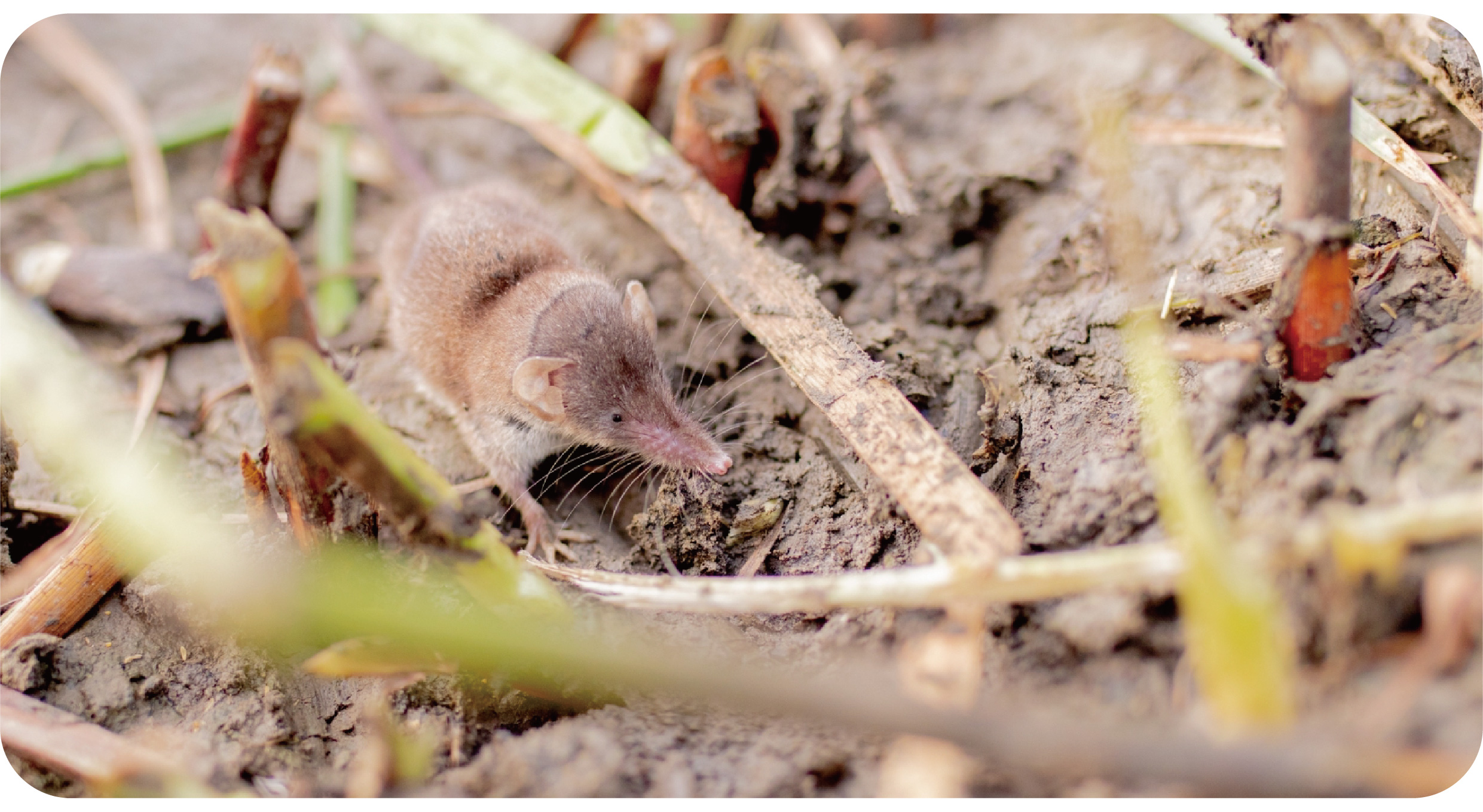 我們用自然農法復育藺草田,相信生命會找到屬於自己的出路,一邊實驗、一邊邀請各種慣型農法下消失的生態,蝸牛蟋蟀,一起來玩,生態平衡了,那就不怕蟲害!一年下來,我們的藺草真的長的比較健康,原先較硬脆的一期草,變的比較不容易斷,讓藺編阿嬤們編起來更順手、省時。
Through natural farming, we restore rush fields, believing that life will eventually find its own way out. We experiment on one hand, and invite various creatures that have disappeared from the ecosystem under conventional farming—snails or crickets—to join the fun on the other; once ecological equilibrium is achieved, pests are longer feared! After one year, our rushes have really grown healthier; originally more brittle, the first harvest are now more resilient and harder to break, making it easier and time-saving to weave of the grandmas.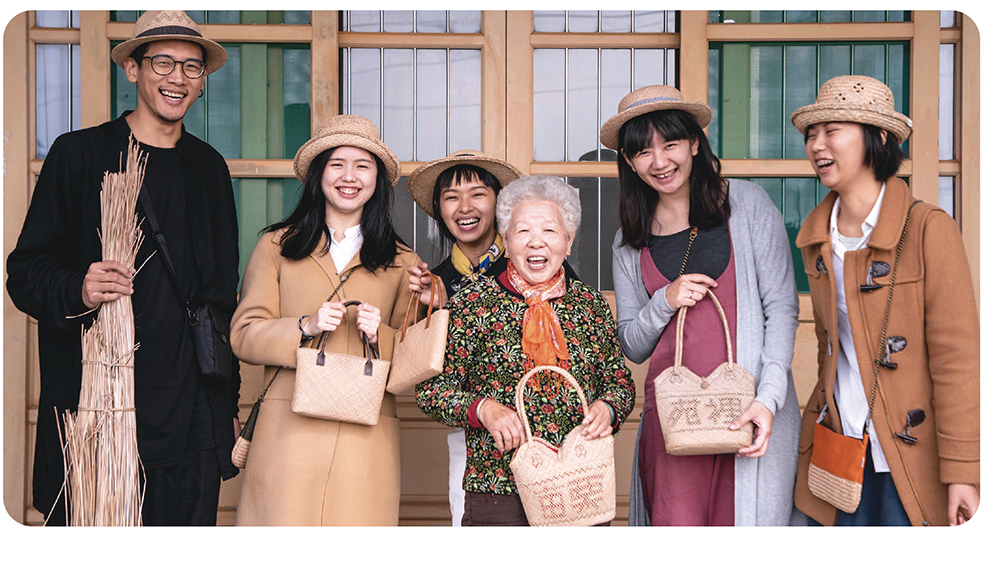 我們用更友善的收購價格,讓藺編阿嬤們在比較沒有工作壓力的自宅裡自由編織,編壞了草席也不要緊,都收、都收,每一個作品都有屬於他觀看的角度,我們邀請裁縫阿姨一起來玩,修縫補剪,化身成撞色系列,咚咚咚,掉進女孩們的提包裡,留給世界一聲驚呼。
我們用更多元的工法和材質,碰撞出千變萬化的風格,讓來訪的你和妳,可以一起享受發現自己的午後,這個顏色和那個編紋,這個帽型和那種花紋,藺草的材質吸濕親膚,會越用越有光澤,也越用越獨特,歡迎你到苑裡來,一起在拼拼湊湊的笑談裡,完整對於美的想像。
來啊 來𨑨迌,我們相信每一個生命,都有選擇獨一無二的自由,邀你一起,參與在讓藺草變的有趣的故事中。
Through friendlier purchasing price, we enable the grandmas to freely weave at home with no stresses of a workplace; it does not matter if they made a mistake, we would take anything, and everything. Every work has its unique beauty, and we invite tailors to join the fun, as they sew and cut fabrics, converting these works into our collection of contrasting colors, and, "Boom! Boom! Boom!" They would fall into girls' handbags, and make the world let out a gasp of surprise.
We create a wide array of styles through diverse methods and materials, so that all of you visiting the shop can all enjoy an afternoon of self-discovery—freely matching color with knitting stitch pattern, and style of hat with woven pattern. Rush is a material that absorbs moisture and is friendly to the skin. The more you use it, the more polished it gets, and the more unique it becomes. Welcome to Yuanli, and let's complete our imaginations of beauty through laughter and chatters in weaving and knitting.
Come! Come to Chic & Tale, as we believe that each and every life should be given the freedom to be unique. We invite all of you to join us, and take part in this story of making rush more interesting.

藺子的製作材料為台灣苑裡獨有的「三角藺」,種植於水田,成熟後以人工收割,一年可收穫三期。收割後以日光曝曬約一星期方可收存,須常常曝曬保持乾燥。不同時期採收的草有不同的屬性,也有不同的價位和利用方式。
三角藺草莖呈正三角形,具下列特性:
外皮堅韌,編折不容易斷裂。

纖維細緻,具親膚性且觸感佳。

纖維氣孔及細胞間隙大,吸濕性強。

日曬後,草色自然有光澤。

氣味濃郁持久,可脫臭及驅蟲。
Gift from Heaven—Rush Field
The material we use at Sunnyrush is "triangle rush," which grows exclusively in Yuanli. Rush is planted in paddy fields, and harvested manually upon maturity. It can be harvested three times annually. After harvest, rush needs to be exposed to sunlight for a week before it is stored away, and it should be frequently exposed to the sun to ensure dryness. Rushes harvested at different times in the year have different properties; they also have different prices and uses.
The stem of triangle rush is in the shape of a right triangle, and it has the following properties: 1) Tough skin, hard to break when weaving; 2) Delicate fibers, friendly to skin and tender in touch; 3) Large fiber pores and intercellular cavity make rush highly hygroscopic; 4) After exposure to sunlight, the material takes on a natural sheen; 5) Rich and long-lasting fragrance that acts as deodorant and insect repellent.